The year 2021 zoomed by in a flash. Remember all the hype about the number of Covid-19 cases in a day, and who's been vaccinated and who hasn't?
Well, in the midst of that, I remember that the government had reported that the number of divorce cases had rose to almost 80k.
Naturally, it is not a surprise that that period of time took a toll on many marriages, as pressures rose to manage household and children matters while working from home. It was a lot of mental and emotional stress having to juggle preparing meals, children's online schooling, keeping the house in order, while meeting work demands.
What Can We Do Better?
I believe that a lot of the pressure could be alleviated if couples had a deep understanding of each other and worked well as a team to keep the family afloat during turbulent times. This can only be achieved if we take time to sit down and reflect. When we do that, we will have a better alignment in how to face future challenges and will achieve so much more together.
In this brand-new year, let's start off on the right foot by spending time getting into each other's hearts. Build a vision for the future together so that you can both focus, have hope and see beyond what's in front of both of you.
Here are 6 questions to ask yourselves
What did we do great as a couple last year?
What is one thing we should stop doing as a couple?
What is one thing we can do to show kindness & generosity to each other & those around us?
How will we invest in our relationship this year?
What is our biggest dream or goal?
How can we be intentional about making special memories?
Taking the First Step
Firstly, if you're not sure how to even begin, start by organizing a time that you can be alone together. It could be after the kids go to bed, or in the weekend, when you can go away for a date.
Secondly, ensure that you're both at ease and not rushing a job deadline. Do it over a cuppa or share a dessert you both enjoy.
Having a collective vision for the year aligns both your expectations and helps you both to find excitement and purpose in your marriage.
Stay in Check
Importantly, you might want to record down your answers to the questions so you can both refer to it in the middle or at the end of the year. Keep each other accountable by putting some action steps to make things happen.
Consider to have a half-time pitstop date to check in on where you both are at in terms of dreams, goals and memories you have planned. It would be really nice to review how you've invested in yourselves as a couple. Do it over ice-cream or cappuccino. It should never be a stressful thing!
Doing What You Can
With such uncertain times around us, you want to ensure that you have lived your married life with no regrets. Even if you feel that this is something that you cannot get your spouse on board to do with you, it's ok to reflect on the marriage on your own and make plans to grow your relationship.
As a result, you'll be glad you did when you look back and see how being intentional helps you become a stronger couple.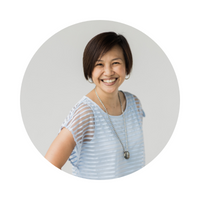 Author: Luisa Yeng
As a Parent Educator and Coach, she finds fulfilment in equipping families with tools and solutions to enjoy their family journey.
When given any opportunity, she hopes to share with married couples and families that you don't have to be a super being to be a hero. All it requires is love, commitment and a workable plan.