In the early years of my marriage, whenever my thoughts, desires and emotions were not met or attended to by my wife, I had the tendency to ensure that they are met or attended to, even if it meant getting into fights with her.
Although we did not fight physically, I would display my angry and enraged face, raise my voice, use hurting words and sometimes go into prolonged silent mode. Our fights were very frequent. My wife would cry silently and openly, and that didn't bother me at all.
Even the simplest of things can get me into the most devastating fight. It went on for many years and the reason for this is because I had never really thought about her. Conflicts are usually all about pleasing me and not her.
Looking back now into my past life as her husband, had I not woken up to self-reflection and awareness, we would have either divorced or at the very least separated. I can now visualize the ugly scenes during those conflicts.
I told myself, I would never want to tread down that kind of relationship anymore because I know how destructive it can be to our marriage.
Today, my marriage has taken a very joyful turn. Let me share with you why this is so.
The Importance of Mutual Understanding & Acceptance
Somewhere along the way, I began to understand that my wife and I have our individual thoughts, desires, and emotions. In a marriage it is not just about only ensuring that your spouse meets all of them to your satisfaction. It is mutual. We must put both our thoughts, desires, and emotions before us and work out a solution.
Yes, it means that we may need to compromise, sacrifice, and take a step back. As long as you are always thinking about you only, there will always be conflict.
Ouch! Something not right
Conflict is a way of signaling to you that there is an issue to be resolved just like pain signals something wrong with our body.
Understand that it is OK to have disagreements. It is part of the process of building a healthy and strong marriage.
The root of fights and conflicts is never about your spouse as a person. It is about whether we have built a strong and healthy relationship, built the right character, habits and values.
Know the impact of the consequences
Naturally, a discord affects both spouses. Your spouse's issues are your issues. Every conflict not resolved will keep adding up, and the negative feelings generated and built up throughout these times towards each other will multiply. At the end of the day, you'll find that these feelings are even greater than the conflict itself.
The question here is how do you resolve these conflicts before they get to that stage?
Tip #1: Remember how you started
Let me give you 2 illustrations.
When a child is born, everyone is happy and joy fills the air, especially the parents. The parents would treat the child as a gift and joy to their lives. Not one at that time would think that this tender loving child in their hands would one day give them lots of problems and headaches.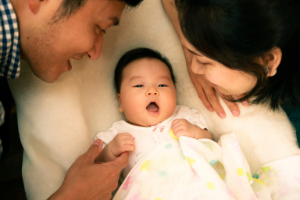 However, if you have children, you should know and have experienced what I am saying. Growing pains are inevitable. So, do expect conflicts, but don't run away from them.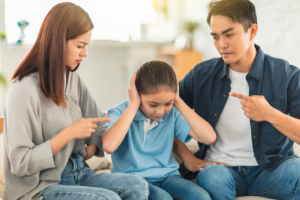 Now let me bring you back to the memory lane — the day you walked down the aisle with your spouse. The love of your life, right? You were elated and over the moon.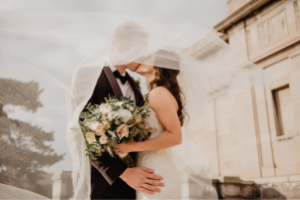 Pause…. did you at that moment say to yourself. "O no, I am going to have fights and conflicts with this person dressed in his or her wedding attire." or "O, this stubborn, evil and unreasonable person"? I bet it didn't cross your mind.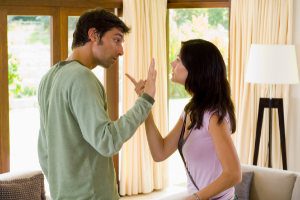 What about now? Naturally, there will be different opinions. So, do expect conflicts, but don't run away from them.
Tip #2: Change you must
We have to change not physically but in our character. By that, I mean understand and accept each other's thoughts, desires and emotions. How mutuality can bring positive results to a marriage. Do not always expect your spouse to deal with your needs and expectations all the time. You play an important part in this change too.
A way to do this is first to check on what you can and should change. This can be areas like nagging, or not considering your partner's feelings.
The next thing is to determine what can be overlooked. Like the way a toothpaste tube is squeezed or the way the bed is made. Before you gripe about these things, ask yourself if it's worth it, and if there is a better way to deal with it so that both parties are happy.
Trust me, put these building blocks in place and I am sure conflicts will be resolved instead of being fought.
If you are not sure how to build the blocks, seek external courses, trainings, talks or seminars. As of today, my wife and I have attended the Alpha Marriage Course for many times to further enhance our marriage relationship. May my sharing speak to your mind, desires and emotions.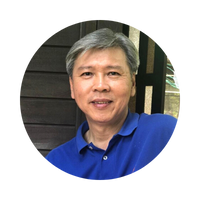 Author: Philip Leong
Philip is 61 years old and a retiree with 26 years of marriage. Together with his wife, ST, they have 3 children; 2 daughters aged 25 and 18 and a son aged 22.
What brings him joy is being able to have a mutual and meaningful relationship with his wife and respectful children. He defines that success is measured by the health of his family relationship; knowing that as husband and father, he has played the key role in shaping and building his family.