Yay! Or Nay! It's the time of the year again, it's the holiday season!
Yay…for those who have waited for 2 years due to Covid-19 pandemic to have a well-deserved family holiday. Nay…for those who find it too much work and money spent for a family trip. On top of that, the stress and drama that comes with it are just not worth exploring.
Well, sure there may be disagreements and difficulty in pleasing everyone along the way in a family trip, and yes, we can always have better ways to spend our hard-earned money, especially in today's uncertain environment. But what if it doesn't need to be that way? What if families can truly gain from going on a holiday together?
Why Family Holidays Are Important
Healthy and meaningful holidays can promote family togetherness, and not strife. On top of that it doesn't need to be expensive, what's important is the opportunity to create wonderful experiences and memories for life.
Here are 5 P's that I would like to share with you when planning an awesomely fun and meaningful family holiday:
1. Positioning the Trip
Always intentionally position the family holiday as a privilege rather than an entitlement. For us, it is a form of reward after working hard throughout the year, and celebrating it together as a family. This can be a form of positive motivation, and part of a family tradition, something that everyone appreciates and anticipates excitedly annually.
Over the years, we witnessed three of our kids developing the mindset and understanding of "Work Hard, Play Hard"; giving our very best in all that we do so that we could enjoy the holiday trip fully as a celebration, with a happy and grateful heart.
So how can you position your coming family holiday with a purpose to get everyone excited?
2. Planning the Trip
Plan the destination around an interest, whether it would be mountain, beach, theme park, nature or the city. On top of that, be realistic to look into a destination or experience that fits the budget. The last thing you want is to arrive at the desired destination and not fully enjoy what it has to offer because of its affordability.
Once we have decided on the location, we encourage our children to be involved, to research and suggest what they would like to do during the trip.
Recently, we had a trip to Johor, and I was pleasantly surprised and impressed with my son's accommodation proposal and suggestion on the Top 10 things to do there. Such a delight to see the kids having the excitement and ownership of the trip to make it a meaningful one. When this happens, everyone gets some input in and we can work to make it a wonderful time for all.
A note to dads who tend to surrender the planning to their wives:
I did learn from my mistake years ago when I left all the planning to my wife thinking that I will give her the liberty to make all the decisions, as I am pretty easy (so I thought) when it comes to holiday plan.
Truth to be told, I wasn't easy at all, and in fact I was upset with her choice when we arrived at the destination. I recalled whining and complaining on her decision of the accommodation (In my mind, I could have selected much better accommodation with that kind of price). Obviously, she was hurt and upset. It almost destroyed the long-awaited annual couple trip until I apologized and seek for forgiveness in the evening of the first day.
Here is the advice:  Either you provide your input early on at the decision stage, or give full liberty without complains, plus enjoy the trip with a big smile.
3. People to Go Along With.
I don't know about you, but my children love going on holidays with extended family or close friends.  To them, the more the merrier. There is an advantage in this because it brings a different dynamic to the trip. This provides a platform for innumerable life lessons from different situations, whether it is intentional or unintentional.
I recall going on annual holiday trips with my two sisters and their families. My eldest niece and nephews were extremely caring towards my little children. They would intentionally look for opportunities to create fun activities for them.
Due to that experience, my children have learned to do the same with my younger sister's children. On top of that, there are plenty of opportunities to learn life skills such as communication, sharing and playing together. Well, this applies to the parents as well ; )
4. Program for the Trip
The make-or-break of any meaningful family holiday depends very much on the program planned for the trip. It's good to have a plan so that all are aware of the exciting activities ahead rather than waiting and relying on each other to decide what to do next, which may result to unnecessary stress.
Here, we can intentionally plan the programs to meet the objective of the holiday trip whether it's family bonding, exposing children to different culture, relax & rejuvenate or perhaps a combination that meet the different needs of the family members. However, do be flexible and leave space for spontaneous fun as well.
Create space and time to:
Explore local scene like market, town, or eateries – Parents can use this to expose children to different culture and develop emphatic mindset
Share stories and play fun board games together during down time like after dinner to bond with one another.
Photoshoot – organize family members to bring along a theme color attire to have a fun photoshoot session to create a photobook
So, remember, relax, and savor every moment. Ultimately, every experience is an opportunity to build positive memories together.
5. Present – Be Present To Create Memories for Life
Just making it for the trip, sacrificing our annual leave and money for our family is commendable. Nonetheless, we can be physically there and not be fully present, especially when we bring our workload along. So, take courage, be sure to be disconnected from gadgets and work so that we all enjoy the priceless impact with our time together with our family.
"There is no greater gift that we can give to each other than to be present in the moment we share." In years to come, these would be the memories of treasures that carry your legacy to the next generations.
Conclusion
Here is wishing you a fun and meaningful holiday and hope that this 5 P's will help you plan an intentional, fun and meaningful time together. Please do remember to keep the SOP while you enjoy your holiday. Happy Holiday and Stay Safe!
Check out the Heroes Family Holiday Planner we have prepared to help you have an enjoyable and wonderful holiday with your family.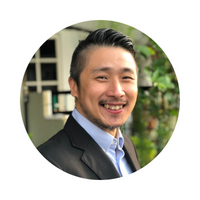 Author: Kelvin Chee
Kelvin is a loving husband and an intentional father of three wonderful kids. If you get to know him, you will very soon find his passion for creating life lessons out of the daily conundrum, and understanding people's second level of thinking for new insights.
In his free time, he is outside playing with the kids or digesting an interesting read (reflecting). And if possible, you will find him on a full turf doing what he loves most — playing football!